"The world's
best strategy"
Contagious Magazine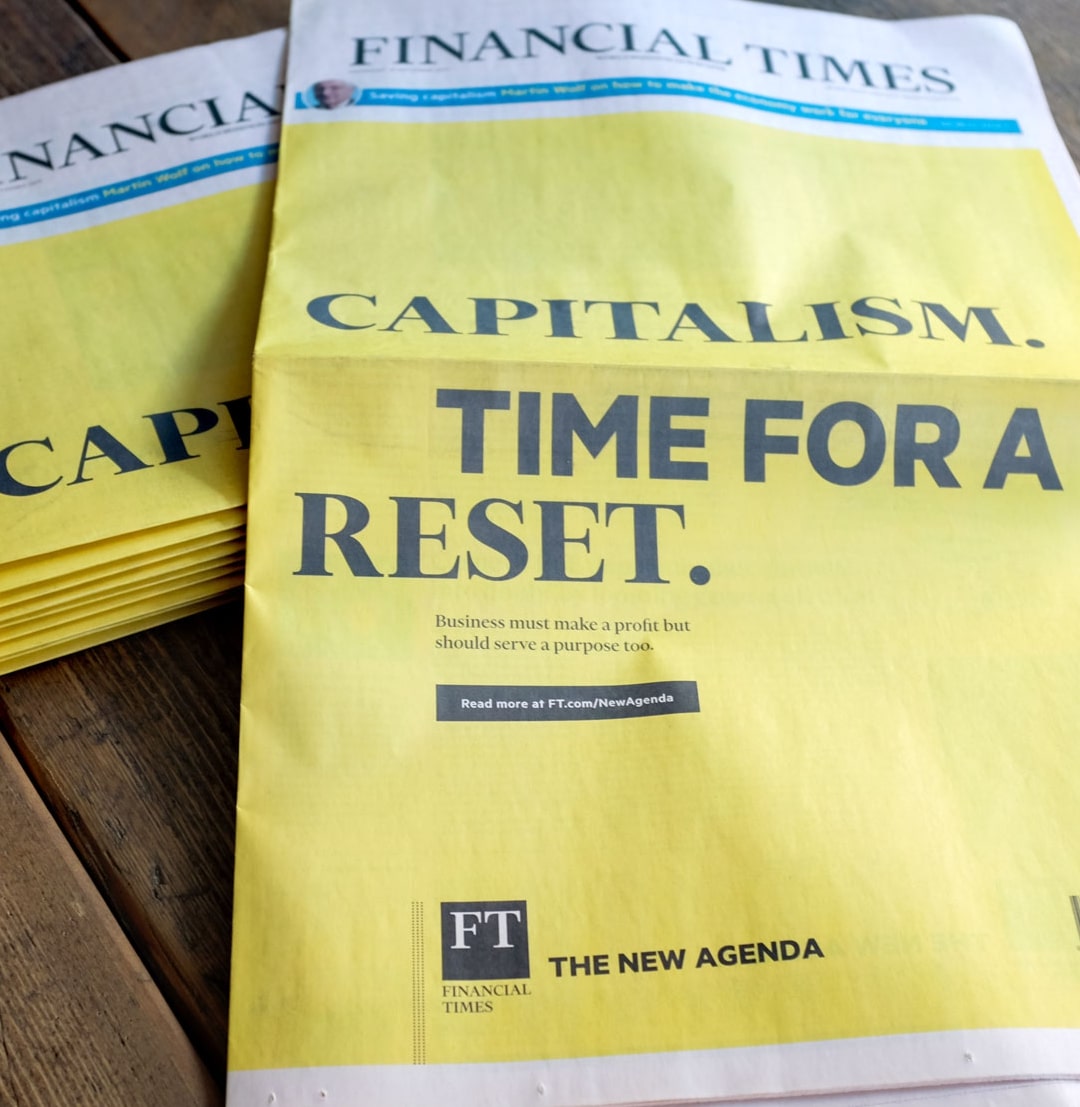 The Challenge
The FT is a globally respected authority on finance, but its association with the suited elite runs so deep that non-subscribers saw it as part of the establishment. Aloof. Exclusive, and ultimately in service of corporations and their profit. How do we help the FT to appeal to a younger, more diverse and value-driven audience, without alienating existing readers?
The platform
The first brand refresh in a decade, Brooklyn moved FT away from 'We live in financial times' to 'The New Agenda'. From TV ads to interactive workshops and a series of earned media firsts, we've united a business historically renowned for serving city bankers, to a more positive and progressive conversation around good business and leadership. The New Agenda drives all the brand's work globally, across all paid, earned and owned channels. The most recent work shows the world's leaders 'Lost for words', calling for courageous leadership to pave the way from crisis to recovery and helped accelerate FT's growth to beyond one million subscribers.
The response
Since launch, the response in culture was immediate. Twitter exploded with commentary from business owners, correspondents and thought-leaders. The new agenda was debated across leading media outlets including the BBC's Today show and Sky News. The FT continues to write the new agenda with its audience through the 2020 pandemic, calling leaders to drive progress in the board room and broader culture.
"FINANCIAL TIMES RALLIES FOR CHANGE
IN 'NEW NORMAL' OF DISRUPTION"
CAMPAIGN MAGAZINE
Greatest Level

Of Earned Coverage in FT's history

5 %

Increase in consideration

1 M

Subscribers